Theia International is fueling the young generation of originals by bridging them to the wonders of the world in a new light.
We're offering young talents the chance of a lifetime...
We offer programs and projects for young people to acknowledge reality, find inspiration and orientation - we bring followers physically together - build bridges - encourage them to find and harness their personal value based leadership energy. Theia provides impetus for young people to get out of their comfort zones so while they become the drivers of their development.
We politely refuse to recognize limits, not in ourselves, not in you and especially not in what we can do together.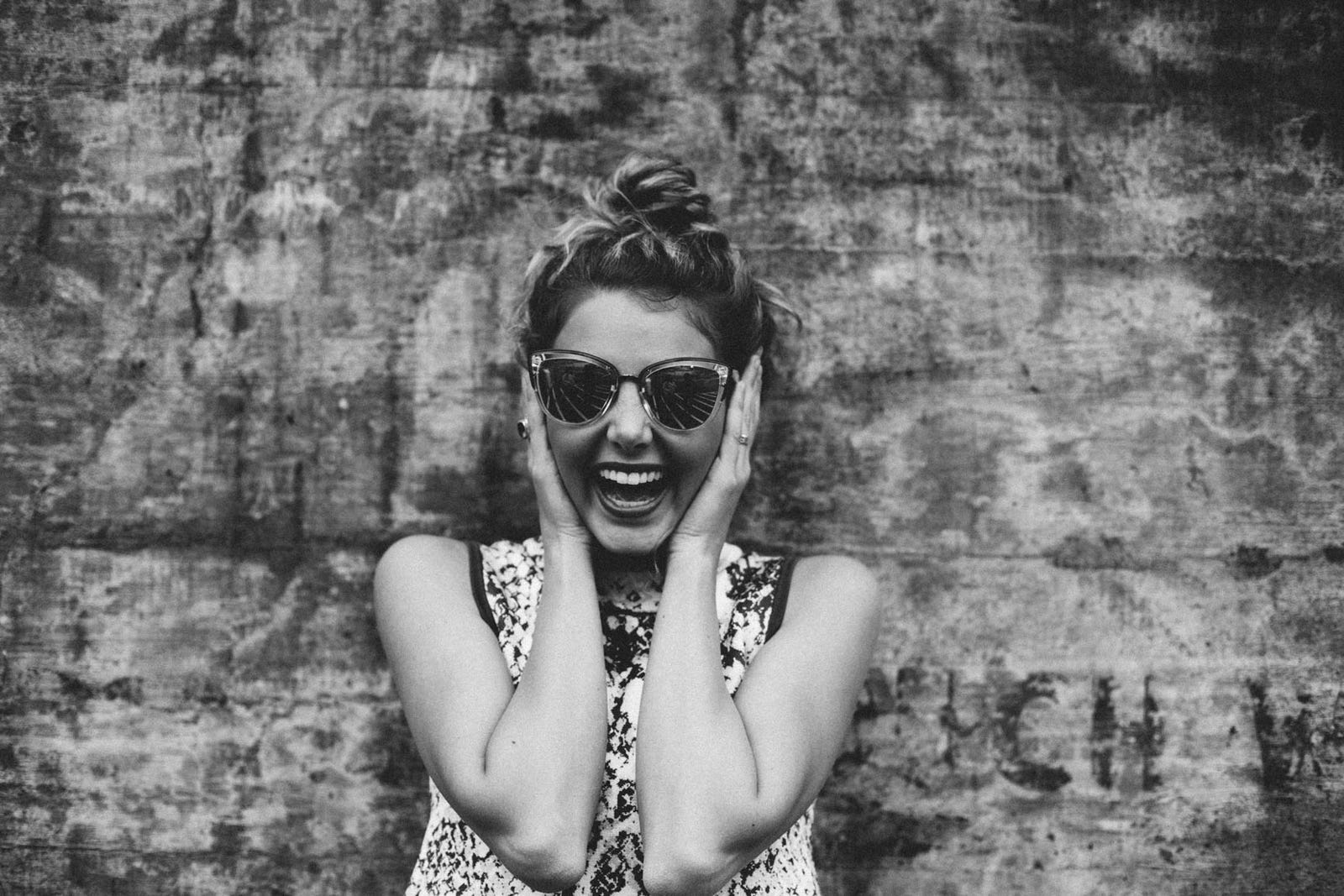 Innovation is triggered by crossing boundaries between indivduals, disciplines, organizations and cultures.
WE'RE LOOKING FOR ...
We're looking for the ones who ask different questions. The ones who become "persuaders" with their answers. We're looking for the Seekers. The restless. The others. Gifted. Questioners, obstructionists on new paths where no paths have ever been. When we find them, we teach them the key skills of pathfinders, voyagers and pioneers: Openness, positive, curious charisma, solution energy. And when they are ready to start their journey, we bring them together with companies we work with who are trained and certified in dealing with these people. That's how they get into an environment that encourages and challenges them without burning them.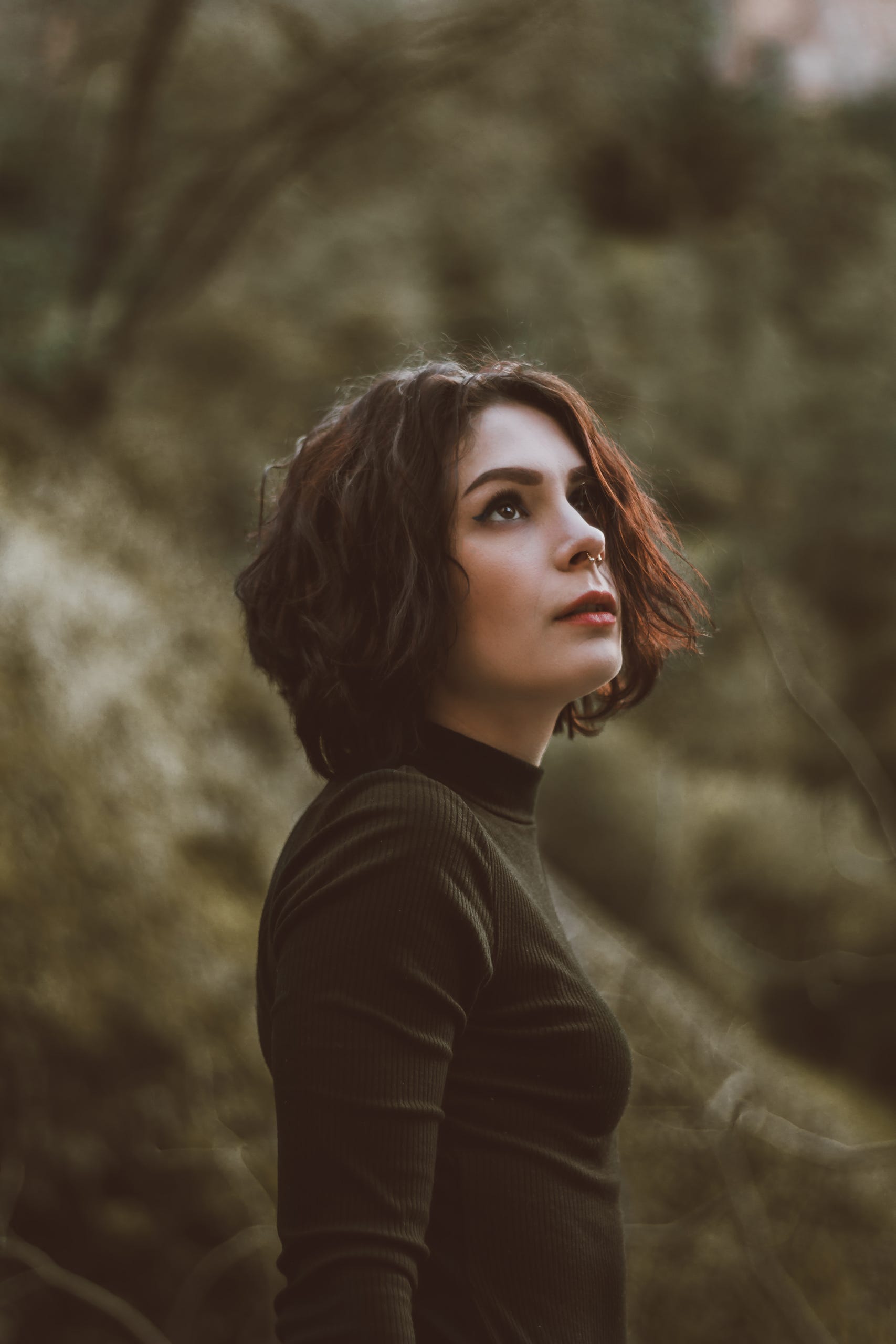 The future becomes familiar to young talents
on their unique journeys
Regardless of your social, ethical or financial situation we provide access to people outside of your immediate context, which could have the potential to fling open doors and possibilities that you never knew existed. Change needs special people - with very special talents. THEIA is designed to identify, inspire and enable these pathfinders the possibility plus the space and to send them out into uncharted territories of new ideas and insane potential. Our people are all different and coming from different worlds. All together we are Pathfinders, pioneers, change makers, dreamers, successors, creatives, analytics, designers, dare agents. We put things in question. We find answers.
Maybe more but never less
Young people get a tailored system of out-of-the-box experiences, high-quality mentoring and above all intelligent matching of their personalities (believe us, we get to know them!) with lighthouse companies and projects.



Find out more about our Theia Circulation Education and Empowerment Programs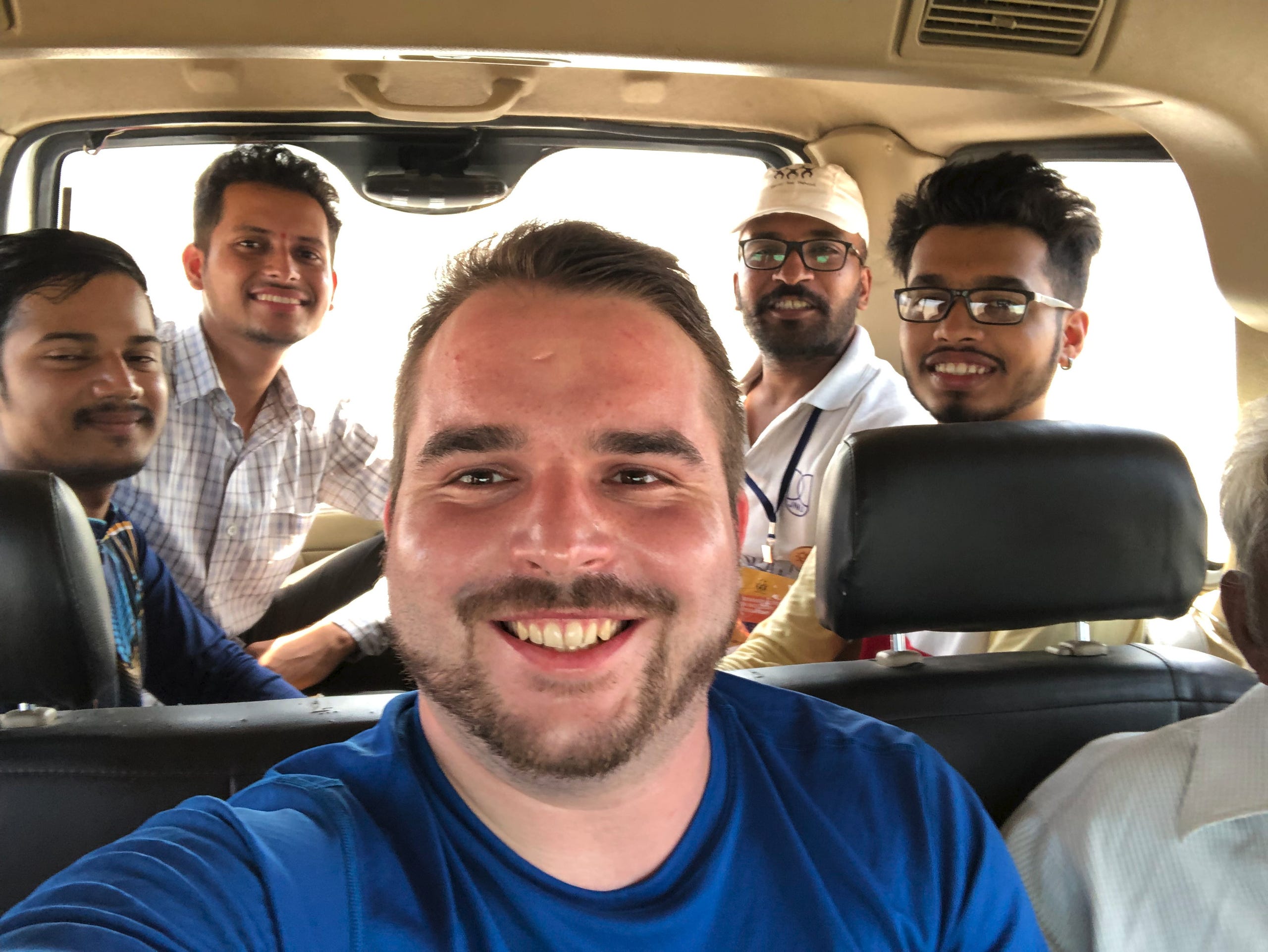 Theia Cross Over - Cross Culture
Experience fields : Grassroots Innovations in India, Sustainable Fashion, Zero Waste
UN SDGs 5, 8, 9, 10, 12, 13
Programs and Partners: THEIA Nexus Unique - Soft Skills Development + Hands-on Experience by Honeybee Network (India) + Lady Bamford Foundation (GB, India)
Innovation Networks based on Grassroots Innovators
We intend on building a network of conscious young people that are motivated to think outside the box in order to help spread awareness and mitigate social problems. Therefore we emphasize the importance of "linking students with innovation networks" and the necessity of connecting university students, dropout students, young people after school, with grassroots innovators in different countries. While we focus on assisting university-aged students develop personally, it also strives to give them an opportunity to put their specialized learnings from university to practical use in the field in order to help solidify and expand their learnings. This is the way how we and our partners strive to develop and implement innovations that help to alleviate social problems. Through taking European students and connecting them with identified Grassroots innovators is great opportunity for collaboration and innovation. The nuanced ideas that the students bring from their training and experience would likely differ greatly from the innovators that they would be working with, thus creating an opportunity for the merging of the unique perspectives and skills. The specialized training that THEIA gives the students in areas such as intercultural communication, being a guest, positive listening skills etc. should enable them to smoothly enter diverse cultural environments in an unassuming manner to effectively carry out these collaborations.
Soft skills are developed over time, through hundreds of minute actions in unremarkable situations.
The process of developing of an allsense 360 degree view progressing in self-confidence, resilience, critical thinking is challenging, exiting, complex, individual and unending. The key is an expirienced based understanding. That is what our programs offer.
Framework: Theia Umbrella Programs
Participation from the beginning - developed as well by young talents. Learning with experts and peers from interdisciplinary backgrounds. Out of the box, global and value driven.
THEIA INTERNATIONAL develops programs with young talents and content-area experts that offer a unique combination of theory, practice and personal development to students from all over the world. The programs aim to help impart and guide the participants in developing useful knowledge by inspiring, steering and offering opportunities for reflecting. We challenge young people to leave their comfort zones and offer them very possibilities for having special experiences.


Through taking part in our international projects they have the opportunity to authentically learn universal skills, while being guided by mentors and reflection pathfinders that help them to navigate safely and explore responsibly unchartered territories step by step. The components of the program, namely it focus on interdisciplinary and international collaboration aligned with practical hard-skill development, the participants experiences into a life/career journey that will have the potential to positively impact them in most personal and professional contexts.
Nexus Uunique -
Life Career Journey
The specialized trainings as trainee program aims to make the participants more effective in developing; cross-cultural communication, positive listening skills, resilience, humility, teamwork as well as coding and other language skills etc. These skills will enable them to smoothly enter diverse cultural and business environments, in an unassuming manner.
Cross over Cross Culture
The Cross Over Cross Culture Program offers opportunities to develop unique insight about other countries and cultures, nature, traditional knowledge and values. Young people gain interdisciplinary and intercultural experiences during the project phase of the program. Experts and mentors supervise the skills. development before, during and after the project. The initial focus: Europe, Asia, Australia, Afrika.
Bridging
Theia provides a joint understanding and inspiring vision of how business can shape the Future of Work. To achieve this, we link students with our partners from innovative lighthouse companies or grassroots innovators. While we focus on empowering university-aged students to develop personally, we strive to simultaneously give them an opportunity to put their specialized learnings in real situations to explore, solidify and expand their understandings.
Mentoring
Life- and Workforce
Theia mentors are people that are open minded and forward thinking. They know that the world is much more coloured than black and white, friend and enemy, foreign and domestic. They strive to lead their mentees safely to their limits and expand their own in exchange. They are all characterized by their empathy, passion, courage and their dedication to sustainably and humanly developing the world.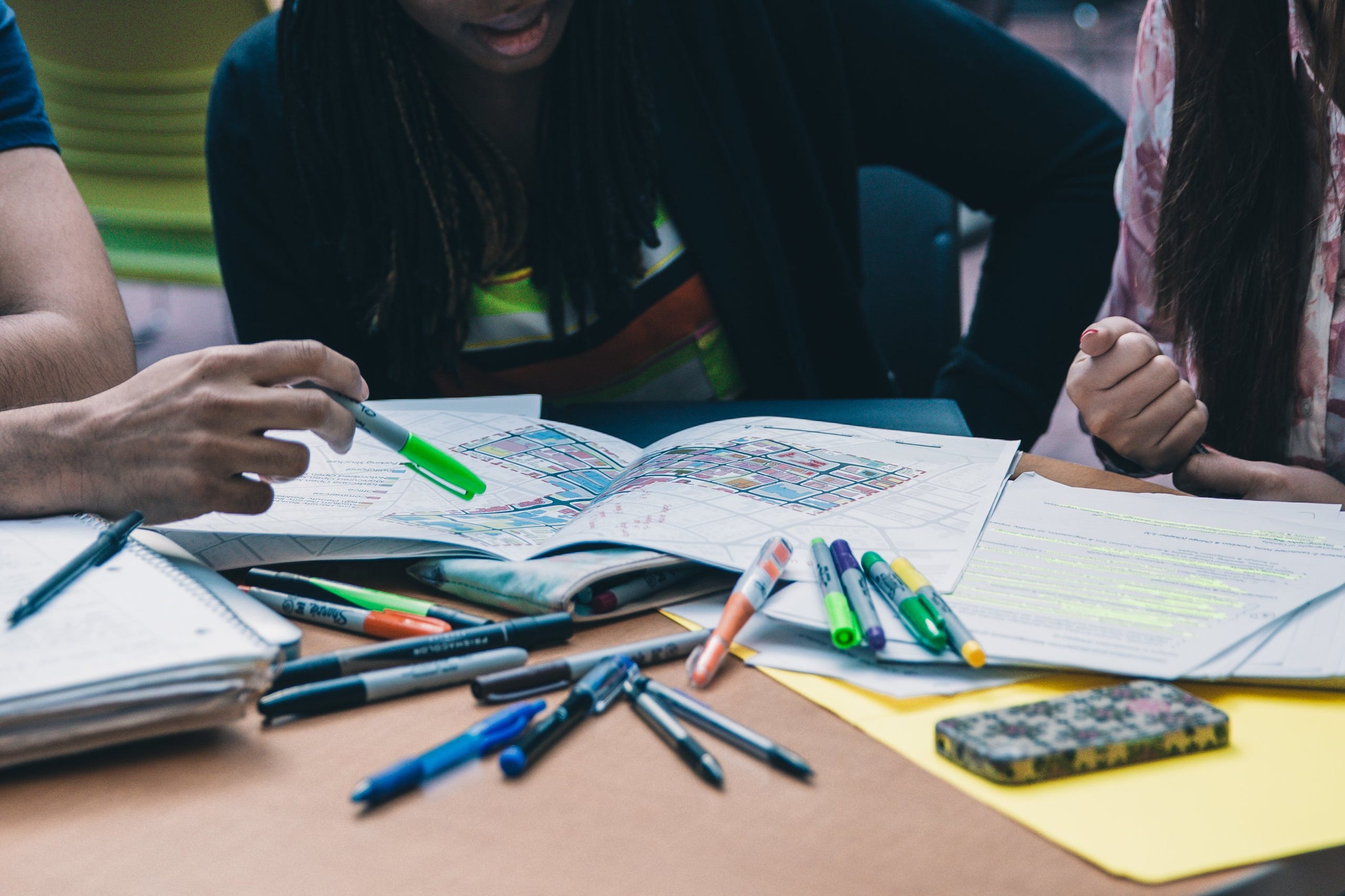 Out of the Box - Theia Program for school students - experienced based, cross culture and human centered
Society is changing at a rapid pace and schools are struggling to keep up with the change. In most cases curriculum that is taught, and the pedagogy that is used, in schools does not prepare children for developing the abilities to think outside of the pre-existing structures and re-imagine a more sustainable, peaceful, future. We are offering in different clusters school students opportunities for personal and professional exposure and helping to fill a gap that society is not providing, thus helping them and the environment.
THEIA Program Out of the Box
Pilot Project: Leaders of Tomorrow (LoT) for Primary School Students' Soft-Skills through a series of sessions focused on intercultural awareness.
Start (1. ) on March, Germany - (2.) October, GER 2019
The LoT program falls under Theia International's umbrella of programs, which are designed to help lead the upcoming generation out of their comfort zones and equip them with the skills and understanding needed to find new solutions for a humanitarian future. Although the LoT program focuses on school-aged children, many of Theia's other programs are targeted to help develop university students or recent graduates from Generation Z.
Leaders of Tommorow
We aim to connect, through our programs, young students' in school experience to global meta-level issues, such as climate change, water scarcity, food insecurity, endangered cultures, migration, thousend-year-old traditions and sustainability. Through featuring the experience of our fellows during their project journey impacted by these issues, their stories and lessons provide opportunities to examine universal themes which include the following: identity, diversity, hope, resilience, imagination, adversity, empathy, love, and responsibility, and our common humanity. Our lessons facilitate the development of students' critical thinking, inquiry, empathy, and listening skills and contain an interdisciplinary approach to learning. The curriculum is developed by Theia International and aligned to National and Common Core Standards.
Pilot started in March 2019,
Exploring the world, and developing the skills to do so, without having to leave the classroom!
Traveling the world, and developing the skills to do so, without having to leave the classroom!
On Tuesday, as a part of Theia International's Leaders of Tomorrow (LoT) projectgram, Daniel Rudolph, Teacher in Asien Countries and manager of curriculum and instruction by THEIA, visit Willi-Grafe-Schule, in Koblenz, Germany, and begins a workshop that is focused on developing primary school students' soft-skills through a series of sessions focused on intercultural awareness.
In the sessions, the students will learn about different countries and cultures around the world through exploring the experiences of students in those different countries. When learning about students from these countries they will be given a chance to reflect on their own experiences, as primary school students in Germany, and explore the similarities and differences between them and the students from the different countries. The content delivered in the workshop will support the children in broadening their worldviews, developing soft skills, such as compassion and empathy and developing practical hard-skills, such as breathing practices and stretches.
THEIA Cross Over Cross Culture Program
The Cross over Cross Culture program is a worldwide fellowship that aims to attract young adults from different backgrounds and nationalities that have a deep interest in developing themselves. We offer several packages, which range from three weeks - six month stays in a particular country. There participants, or as we call them dare agents, gain knowledge of the other country and culture as well as insights into grassroots innovations, resource management, theories and practices through skill enhancement mentored reflections. They are expected to take initiative with regards to their developments. Our team of mentors and supervisors provide regular support throughout the journey. After completion of the program we encourage and enable the transmission of their experiences into their personal, academic and professional contexts. The fellows have a range of possibilities to further strengthen their personal and business network as well the achieve two certificates , which will enrich their CV and career. The fellows taking part in the different projects will take part in life-career journey of academic level. During the program we provide a uniquely designed program to guide their skills development and innovations.
Cross Over - Cross Culture - Unique and Tailored
"Life taught me that happiness often hides in the smallest of things. It is our passion and our mission to transform the learning routines into meaningful experiences. Inspired by ancient cultures, nature, diversity, remarkable innovators worldwide, we design exclusive programs that trigger and empower young people to create their life successful and in peace wherever they go whatever they do." (Anja Carron).
Before...
the journey starts with an assessment and an inspiration camp where they will discuss their ideas of their inner and outer journey with their further mentors. Besides that the mentors provide the insights of their experience background.
During...
During : In the following weeks mainly the fellows are in charge of their interdisciplinary and 360 degree development while we work to provide the framework of the experience and personal/professional support throughout. A reflection pathfinder will help to structure the journey and the reflection bookmarks will which we reflect with them support by reflection. We offer a unique opportunity to gain a thorough insight into grass roots innovations and connect the young potentials with cultural tribes, experts of different professions and mentors. During this time, the fellows will also have time to pursue their own research ideas. In addition, we will connect them with leading universities.
Afterwards - Fueling your Life
When the fellows come back to their countries they will have a follow up with a toolkit to integrate their experiences and newly acquired knowledge in their daily life and works spaces. We offer as well our network to link them to experts if they want to become social entrepreneurs, funding a start up or to pursue their own research ideas or innovations. Parts of their experiences will be exposed on a platform as well in courses for universities and schools. Further outcomes: Newspaper articles; blogs, videos, podcasts produced on a variety of topics, learning materials for schools...
GEN Z - iGEN...
iGeneration Z – those born after the mid-1990s.
By 2020, Gen Z will make up 20% of the multigenerational workforce. A survey, which included 12,086 Gen Z students , aged 16-23, from 17 different countries around the world showed that: 52% of the respondents feel that they have the necessary tech-skills that companies want, 43% think their education, including a lack of soft skills, has not prepared them well for future careers. 75% expect to learn from peers on the job, not online programs.

With the reality that 85% of jobs that will exist in 2030 haven't yet been created, worldwide skills set of soft skills and intercultural competences will be invaluable assets for career adaptability. Our programs are focused on helping aspiring professionals to develop a comprehensive skill set through enabling a new culture of learning and opportunities for transmission of experiences that will equip them with the necessary skills to flourish. In our Theia-Universal-Skills-Program we focus on core elements such as resilience, grit, critical thinking, self-awareness, reflective complexity….. Ultimately, our goal is to help develop self-regulating individuals that have the capabilities to thrive in their personal lives, as well as in the ever-changing job market.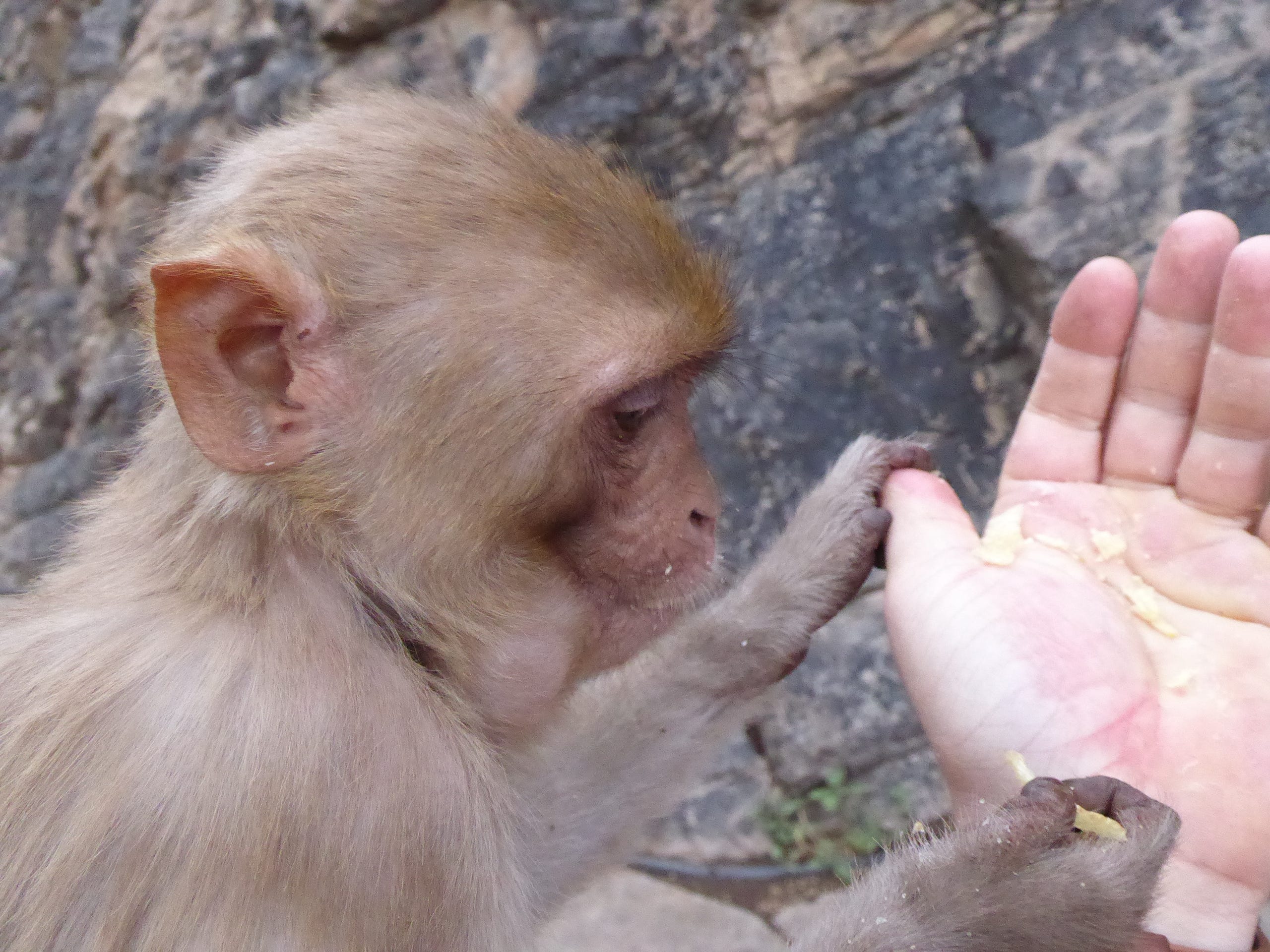 iGen Z is confident in their tech skills.
But unsure about their non-tech skills which means relations, autonomie empathie and confidence.
Theia Program Cross Over - Cross Culture
Experience fields : Grassroots Innovations in India and sustainable fashion
UN SDGs 5, 8, 9, 10, 12, 13
Programms and Partners: THEIA Nexus Unique - Soft Skills Development + Hands on Experience by Honeybee Network (India) + Lady Bamford Foundation (GB, India)
Sustainble Fashion including four weeks stay in India, UNSDGs 5, 8, 9, 10, 12, 13
Our SFA program will take place in India.
You will be part of the value chain of production. Living there you will be encouraged to adapt to their cultural values and ways of living and working. Through acclimating to their way of life, you will better understand WHY they do the things that they do. And how it is manifested in the things they make. Through developing this understanding you will be better prepared to use your unique understandings to help be a part of the process.
Through sharing these experiences others you will be given a chance to spread awareness about these time-honed traditions that are increasingly becoming less encouraged and appreciated. The loss of value of the craft is leading towards the loss of the skill.
The value of 100 percent ecologic hand-made textiles is unique and timeless, and we encourage the longevity of its culture with you serving as ambassadors for the sustainable life of the practice.
India
Selection Interviews:
Requirements for applicants:
- open minded mindset,
- good knowledge of spoken and written English
- social media skills
Required documents are:
1. A CV with a current photo
2. A letter of motivation (one A4 page)
3. One detailed idea for of what you would
like to focus on while you are in India.


Complete documents can be submitted as PDF (not exceed a total of 5 MB in size) to: info@theia.international



THEIA Program Cross Over Cross Culture
The awarded Partner Project: Ocean Tribute Award 2020 by the Price Albert II Foundation and the Boot, GER
Project: PAPUA NEUGINEA - AUSTRALIA starts in May / September 2020
Cross over experience fields - UNSDGs: 15,14,13,10, 5,4
The Theia-Life-Career-Journey side by side with international mentors and our project partner nominated for the Ocean Tribute Award, Dr. Andy Lewis, Coral Sea Foundation
Ocean Rescue Coral Reef Diving and Research
Climat Change Rainforest & sustainable tourism
Education Society Development
Apply for Papua New Guinea
Application period starts 1st October 2020to 30 November 2020
10 Students from various backgrounds, age 19 - 25
Travel period August 2021
Selection Interviews:
The selection of the fellows for 2019 via skype
on December, 2020.
Requirements for applicants:
- open minded mindset,
- good knowledge of spoken and written English
- social media skills
Required documents are:
1. A CV with a current photo
2. A letter of motivation (one A4 page)
3. One detailed idea for of what you would like to focus on while you are in India.
4. One detailed funding idea.

Complete documents must be submitted as PDF (not exceed a total of 5 MB in size) to: info@theia.international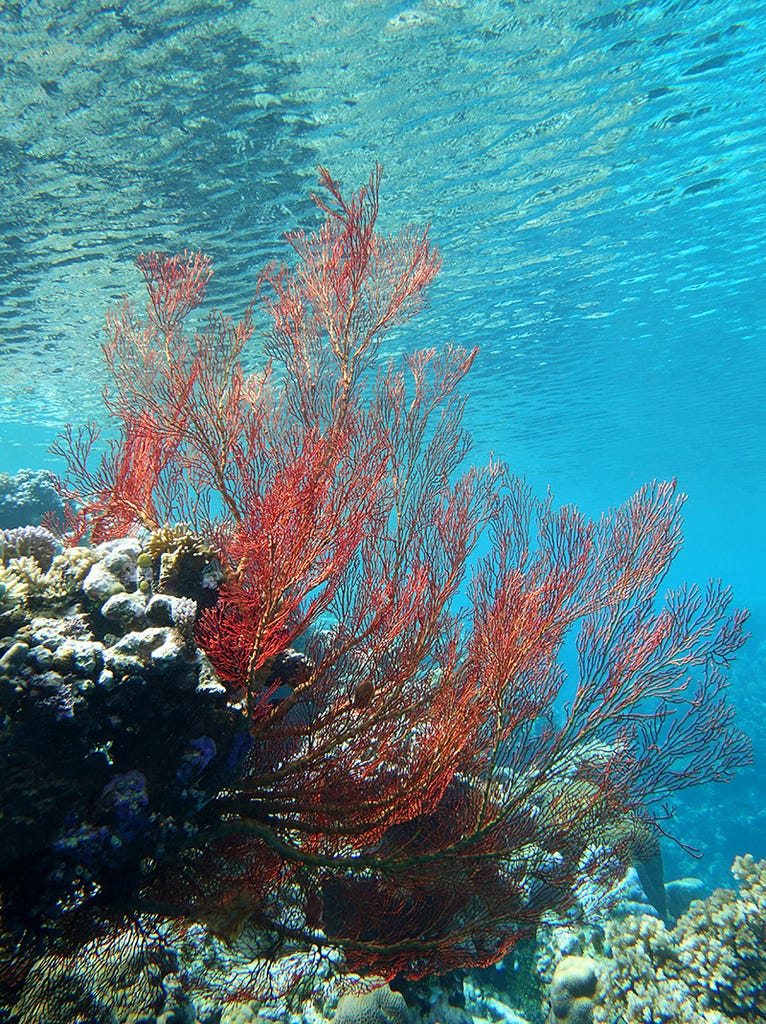 THEIA PROGRAM CROSS CULTURE - CROSS OVER
Project: France Sustainable Tourism
Cross over experience fields - UNSDGs 4,9,13
An adventure for all those who love nature, the original and animals. This project offers people an opportunity to contribute to the sustainable and responsible development of this wonderful 200km plateau in France on the border with Geneva. We start this project with Thomas and Christine. Christine have bought 40 huskies that were in subpar living conditions and formed a pack out of them. This project is about sustainable tourism, education, research, soft skills development - especially team development, resource management and salutogenesis and school program development. Like all Theia projects, the project is accompanied by international mentors.
Sustainable and responsible tourism in harmony with animals and nature
Tradition and modernity
team development
Ecological and sustainable infrastructure development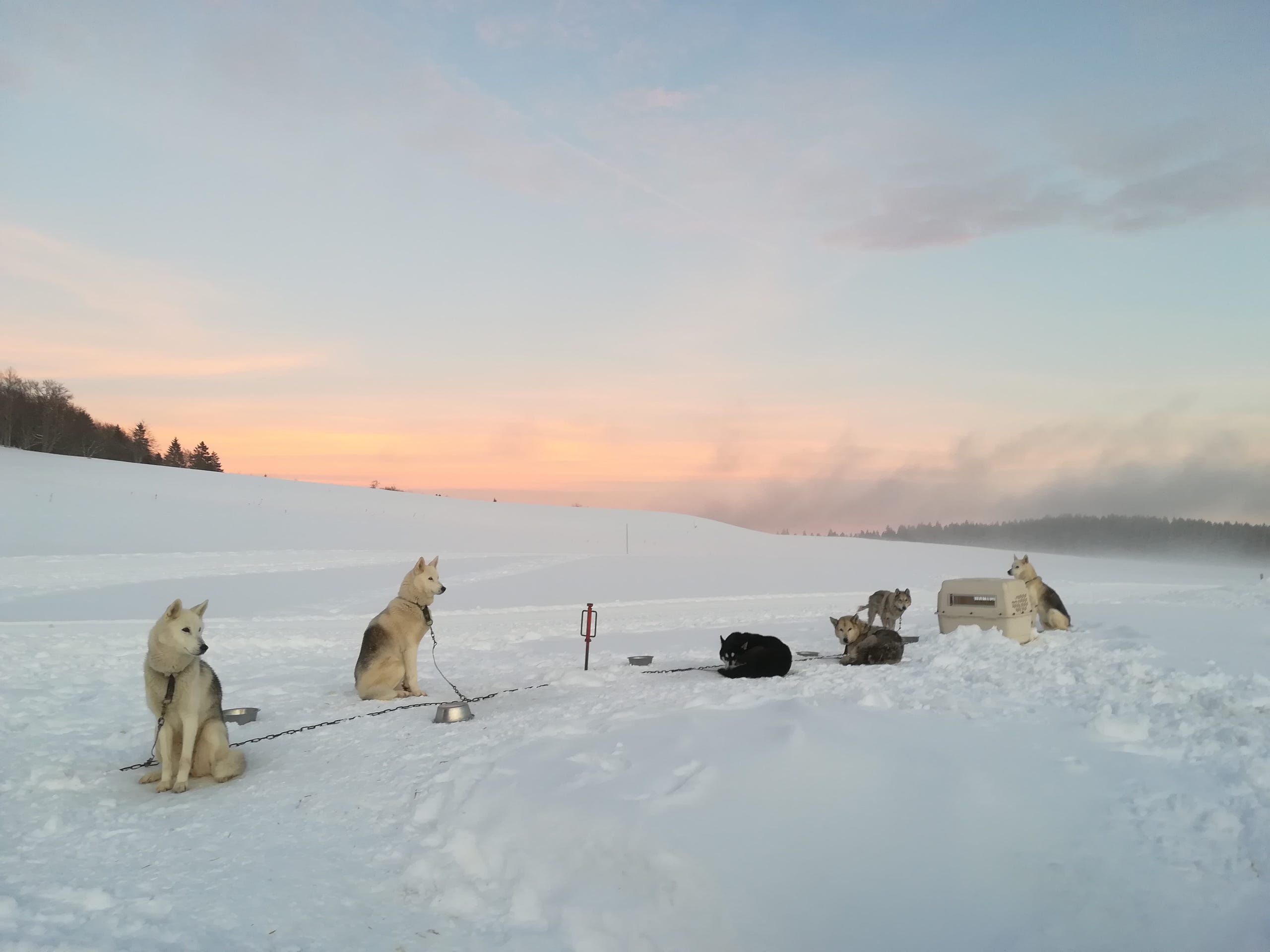 Students, pupils and trainees (17-25 years) with different backgrounds: computer science, digital media, event, education, psychology, sports science, social entrepreneurship, business administration, marketing, veterinary medicine, agriculture and forestry.

Duration
In the first phase, the project will run from 9 months to one year and will start in September 2020.

Selection Interviews:
Selection interviews from July 2019 via skype
Requirements:
- open minded mindset,
- good knowledge of languages E, F, D
(oral and written)
- social media skills
That's what we need from you:
1. CV with current photo
2nd letter of motivation (1 DIN 4 page)
3. an idea you would like to focus on
4. a detailed idea of how you will support fundraising.
What you get
1. participation in the Universal Soft-Skills-Development Program plus Mentorship and Toolkit
2. a certificate for your CV
3. a project certificate
5. access to an exclusive network


Theia Program Research - SozioCulture
Project: Behind Beyond - iGEN Z - Theatre 4.0 and more
Behind Beyond Theatre 4.0 and more
Behind beyond defines theater in a new way and will be designed by Theia-Fellow Lukas (25) and Theia International. Theater reinvents itself: real - digital! Behind Beyond specifically deals with the existential questions that the young generation generally overlooks . In a fusion of levels of experience, the audience becomes part of the action and, via the livestream, becomes the actors itself. And yet we are already on the subject.

Behind Beyond is not only what the actors represent, it is also not only the reaction of the audience or the reaction of the livestream audience to everything that happens during the shooting. Behind Beyond is what emerges from these reactions, from the answers as well as from the questions, about what moves young people.

Behind Beyond sees itself as a process, a continuous reflection arises from real dialogue, from real and digital encounters within and outside generations and from extraordinary experiences, as in our play, a platform for the young generation to raise awareness of the hidden issues they care about.
Join in and apply
Experience Zone 1 - Bootcamps
We discuss the issues the fundamental questions of the play with experts from the digital scene, pedagogy, sociology and drama

Experience Zone 2 - Theatre 4.0 Production
In workshops young adults get insights into a new cultural management around the theater 4.0 production from script development to marketing and financing.

Experience Zone 3 - skript development
Young adults develop the characters with Lukas and a mentor.

Experience Zone 4 - Taking part as an actor
We are looking for 2 young adults who would like to take on two roles and become part of the play.
Every third student drops out of university...

One reason: lack of motivation.
Young people looking for the right studies, the perfect education, their first job - they have no experience, but that's exactly what they need to make the right choice. Without inspiration and/or concrete role models, many young people do not know what is possible for them. Access to people outside your immediate background can open doors and opportunities they didn't know existed.


Unjustice of Opportunity - Education Gap
Equal opportunities will be redefined. If young people are not prepared for the future here and now and continue to hold on to a fixed identity, job or world view, they risk being left behind. Access to knowledge, skills, networks and lighthouse initiatives – and ultimately, self-actualization and freedom - must not be reserved for the financial or cultural elite.
Un
Unprecedented Global Problems
Climate change, transhumanism, global power shifts, the flood of data, markets led by algorithms - this new world has new rules. In order to find their way, all young people should have the opportunity to critically examine themselves and all the prevailing changes in order to collaboratively experiment with their talents and ideas.
Mind and Skill Set
The skills that young people need for today and tomorrow require more than just a few narrowly defined concepts and abilities. Learning to deal with change, reflect on experiences, think critically, act collaboratively and take initiative will be crucial to their success, and ultimately, their well-being.
Prepared for the future ? Not prepared.
Many young adults are poorly prepared for working life, according to a recent study. Only 36% of the students surveyed that they were satisfied with how their school prepared them for their future careers. The clear majority - 56 percent - were less satisfied or not satisfied at all. A survey conducted by the career magazine of the German Staufenbiel Institute, which looked at students' plans for the future, about 73% of students across Germany like they were insufficiently or not at all prepared for their future. In general, the upcoming generation of young adults feel they are not adequately prepared their future. Digitization is revolutionizing work processes, but according to a study conducted by the World Economic Forum (WEF) , only 46 percent of employees in Germany are prepared for the new jobs. The study urges that schools and companies take notice and make changes. The revolution has long since begun!


Not prepared. Frustrated!
A recent survey in the US found that over 90% of people in society are not fully satisfied with their jobs.
But that is where they spend most of their lives.
Try, fail, get up...

Lack of personal motivation sets limits. This is not only a main motive for dropping out of university, but also a reason for dissatisfaction in the world of work. This is where the expectations between young people and employers collide. In a recent study, 54% of employers stated that young people lack soft skills such as communication and teamwork. In return, numerous studies on the so-called GEN Z show what young talents miss when they enter university or professional life. We don't see any obstacles here, but rather the great opportunity on both sides to shape the future in a new way.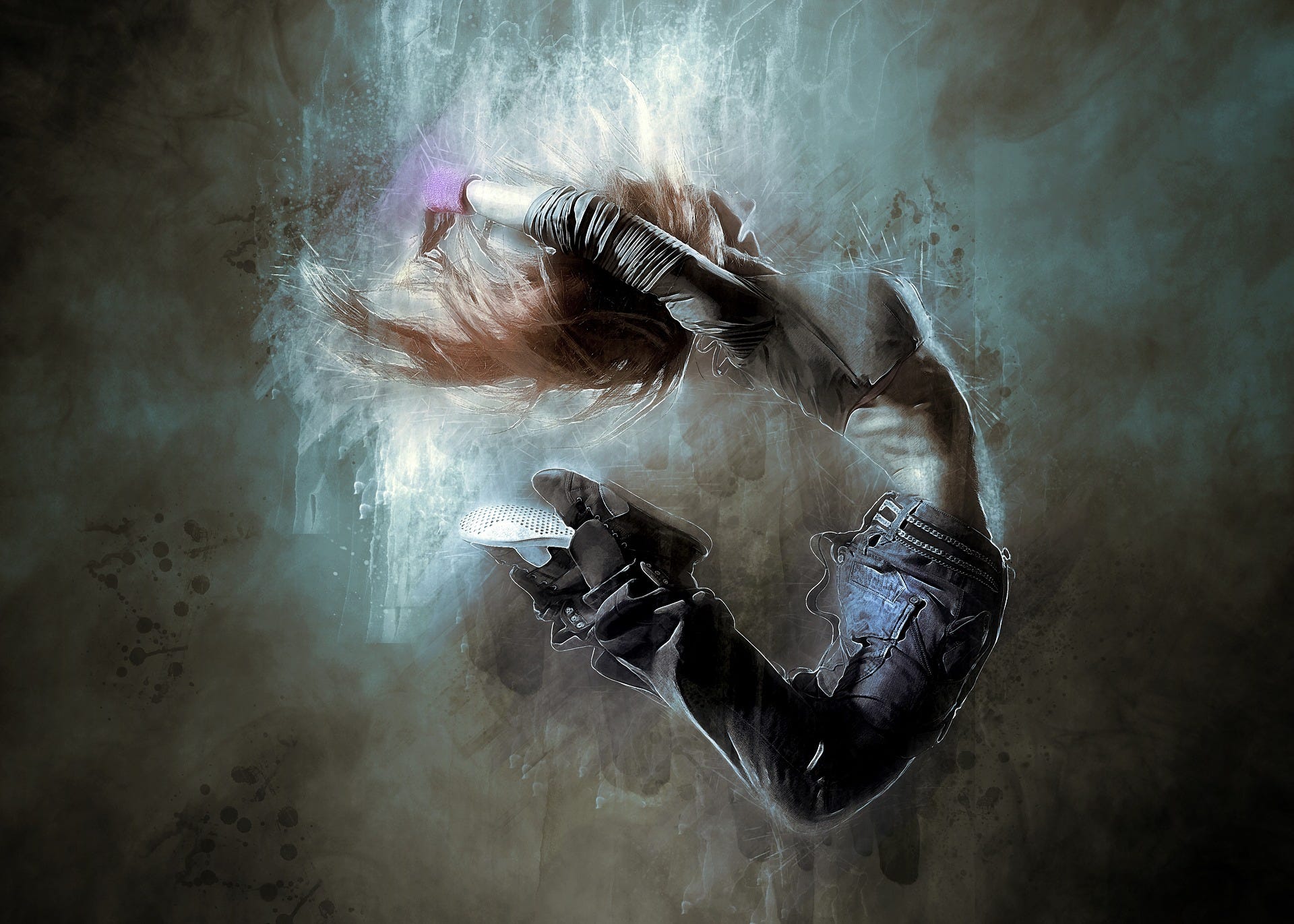 Some Insights of Theia Fellows
* more reflections as well as videos will follow soon.
"I have always wished for someone who would have taken my ideas and work seriously, challenged me, advised me and accompanied me. Who opens ways for me without manipulating me to a certain one. I have now found that. And I have experienced for the first time how enriching and inspiring "effort" can be. "

Lukas is currently leading the Theia project BEHIND BEYOND.
Sabine B. , Master Student Psycology
"The project has allowed me to expand my personal and professional skills. I learned a lot about the topic and was able to apply the statistical methods I had learnt during my studies. As well I learned more about the ability to work in a team, team thinking, time management, assuming responsibility, expressing my opinion, setting limits and new methods of presentation."


Markus T. Master Student, Sociology
"The project was a very instructive experience for me and I think the cooperation brought me a lot of positive things. Especially the moderation of the workshop was an important experience for me and certainly helped me to appear self-confident in front of other people. Furthermore, I liked the basic theme and motivated me in my work. In general, the project has helped me to work independently, to present myself, to speak freely, to appear self-confident and to apply the methods I learned during my studies. It was exciting for me to actively apply qualitative research methods that I had known so far mostly from books and lectures".
Michael H. , Master Student, international economy
"For the first time I was allowed to share topics at a professional meeting. I thank Anja for this special opportunity and her trust in me. I found the meeting and the interactions of the actors very interesting and enlightening. I have learned a lot about facial expressions, gestures and the related sent signals. In general, I found my behavior hesitant. I wanted to avoid repeating. Anja guided the meeting highly competent and with a lot of expertise in all the relevant issues, I preferred to take the notes but she encouraged me to get involved. Which I succeeded in doing. Today I know how and when I should show presence and I also know how to interact tactically with my colleagues without words. I'm much more confident in using my body language. And I'm sure that this experience will help me a lot later in my job and that I will remember this dry run very often. "
Mathias, D. Bachelor Student, economy
"I never heard before of the possibilities Theia offers to students and young people . As well I never have had somebody around me who invested so much passion in my development. If somebody would have seen me some month ago... And today, I prepare my cross over experience while leaving for India with Anja. And yes I already left my comfort zone and as a young man from the country side who never traveled far - this is a big mind shift for me and I'm really excited. "
Theia
Theia: A 3,500-year-old idea spans the world.
The mythological figure of Theia is an outstanding and pioneering protagonist of the legends and myths of the ancient world. Almost forgotten in the many-voiced historical human memory, it dominated not only in the history of the Olympic family by its views, its actions and its children, its place, but represents its values increasingly up to the present and from a historical perspective, it can be assumed quite certainly also in the future. The autonomy, the cosmopolitanism of the ancient flow of knowledge and a first democratic attitude shaped the spirit and discipline of entire generations of young people for centuries.

At THEIA INTERNATIONAL, we have adopted the virtues of this extraordinary figure, heroine and woman. Dive with us into our philosophy, the cosmopolitanism, the knowledge, the entrepreneurs and the spirit of adventure, as well as the courageous foresight to reinterpret a 3500-year-old thought and to invent it into a new context.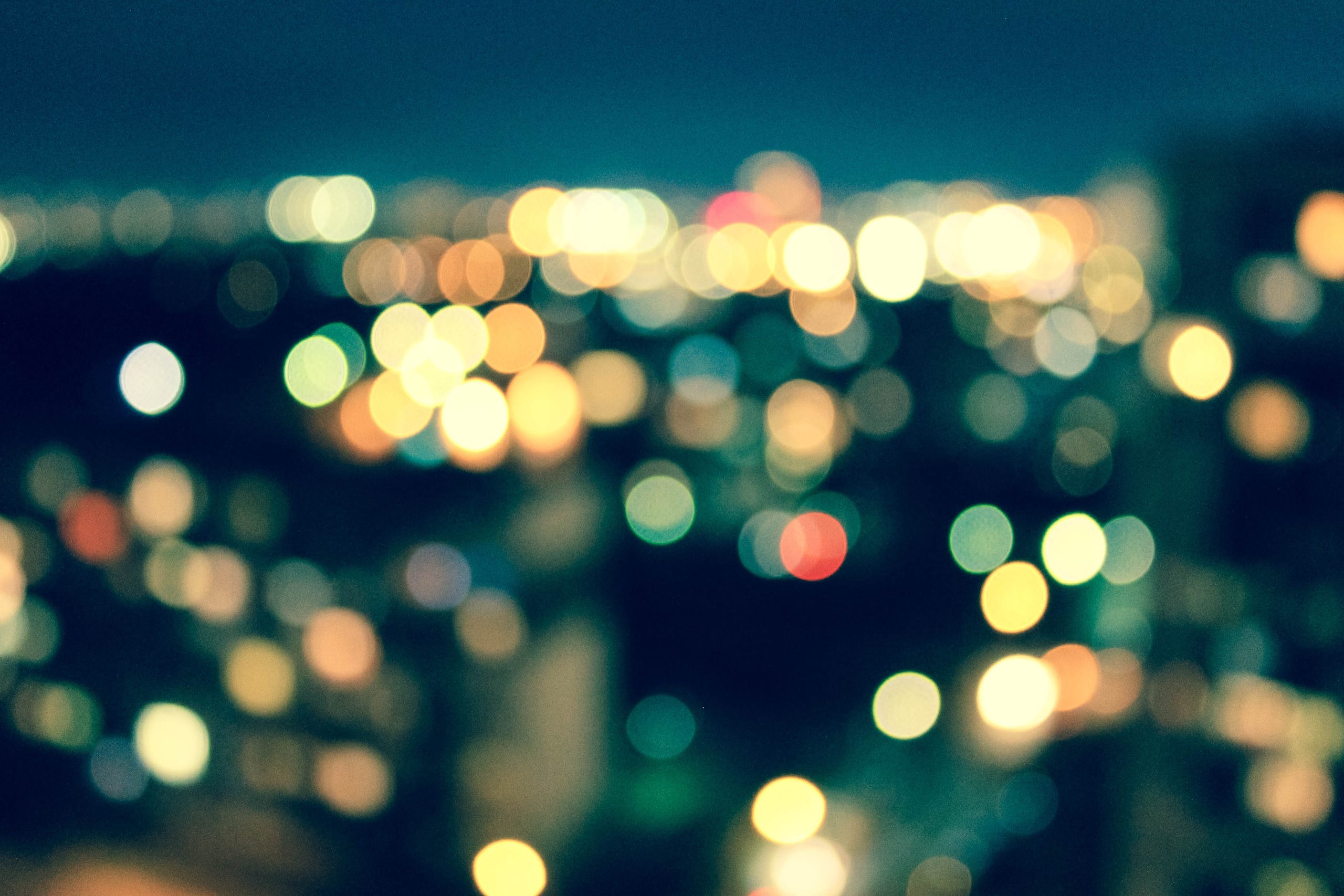 Anja Carron
Founder & President of Theia International
100 Top Leader of Global Education
In 2019 Anja was nominated by the ZEIT Foundation for the Marion Doenhoff prize for international understanding and reconciliation and awarded as one of the 100 leaders of global education in Dubai.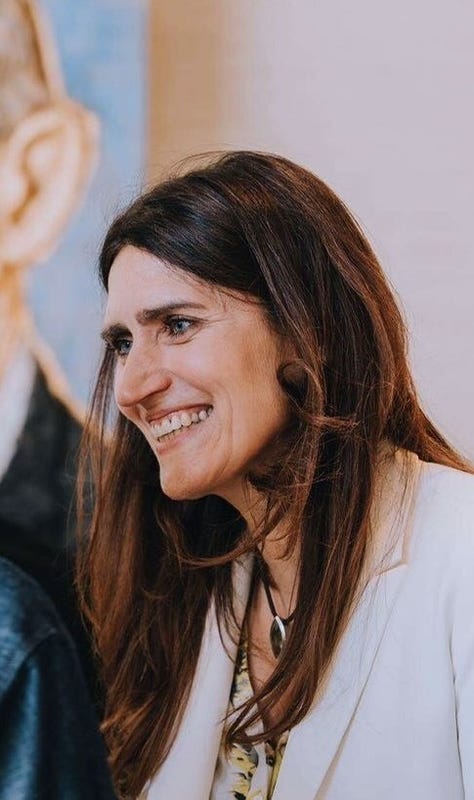 The time to change is now and everlasting. As an original thinker and compassionate global citizen, Anja founded Theia International in 2018.

She powerfully feels that the "THEIA life&career journey" is a tangible way to enact the needed change. The journey enables young people opportunities to develop the mindset needed for creating a sustainable, harmonious, difference in our ever-changing global society. "Change needs people with an inclusive identity that reflects their sense of connection with other people, aspects of nature - especially in the trade-off between socio-economic challenges and digital progress." Anja designed THEIA to identify, inspire and enable these pathfinders through sending them out into uncharted territories of new ideas and insane potential. Global networker, independent executive advisor of international leading companies, foundations and NPOs, graduated lawyer (Passau, Munich, Cardiff, Thessaloniki, Maastricht), award-winning campaigner (Marketing Club Luxembourg) intern. branding strategist (RTL-Stiftung/Mario Götze; missio e.V. - Pope Benedikt XVI.; Biotech meets Chancellor), developer of a resilience program for young high-potentials. Former: Director Asset Management Company, Lead IPO and Investor Relations Manager (IT, biotech, pharmacy, healthcare, solar energy, finance, legal), founder of advisory networks in Reputation Management and a CSR Think Tank. She works at the interface between capital market and non-profit, health /family care and education, new technologies and tradition, ecology and sustainability. Native German - 30 years international experiences - Cosmopolitan lived and worked in Europe, China, Latin America, Africa: Germany Cologne, Frankfurt | France Annecy, Marseille | United Kingdom London | Luxembourg City



Support us.
Theia International e.V. is a non-profit and independent association based in Cologne, Germany.

Inclusive and cosmopolitan: Outstanding mentoring programs, international and intercultural exchange opportunities, access to networks that open the right doors and to state of the art skills development programs must be open to every young person, regardless of his or her background or financial means.

If you support us, you promote a new way of thinking and acting in the sense of the UN sustainability goals for a better world. Our programmes are evaluated according to the PHINEO Social Impact Standard.

Donations:
Bank Account: Sparkasse Leverkusen
BIC: WELADEDLLEV
IBAN: DE17 375 514 40 0 100148659